China Newstar Stone
Is an main Manufacturer of Stone (Natural and artificial) products from China
We are direct Exporters of all kinds of Stone products,
We are licensed general manufacturer offering
turn-key pre-fabricated stone products!
We maintain professional relationships with Customer,Builder,
Architects and contractors worldwide.
Our products and services
are consistent with your design and budget requirements

About Us
Newstar (china) Industrial co.,Ltd Presents the one of largest production of Natural and artificial Stone In China. More and more kinds Stone we are offering, Whether where you can come from., friendly exporter and Manufacturer would supply what you like in stone! We enjoy working with you to supply and export all kinds of Products from china to you. Whether you are a wholesaler , a Distributor ,a retailer, a home/apartment/condominium/Hotel/Hospital builder or Architect or Owner ,always Newstar(China) would do our utmost to offer our best service and goods for you! We own our some processing factories & Quarries and more long-term supply and cooperation factories in China. All goods' price are competitive and quality are first!
We are main exporter and manufacturer of artificial stone (also called engineered stone or compound stone)in China, located in the famous hometown of China Stone Material Shuitou town, Nan'an city Fujian province.
With the imported world advanced Italian artificial stone production machines and high technology, mainly the based on the natural marble and quartz, above 92%of content, with the noble and elegant characters of the bright ,shining, and beautiful natural stone ,uniformed in color, pressure against.

About Artifcial Stone( Engineered Stone)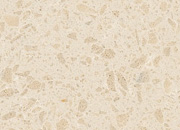 Engineered Stone is a newly devised processes of combining natural minerals under extreme pressure and kiln-firing them at very high temperature to create a material similar to natural stone.

These latest products mimic the look of natural stone but no sealing required like natural stone and it is practically stain-resistant;but although more impact resistant it may be more prone to chipping at the edges and installation must be absolutely preceise and can not be performed from blue-prints or drawings.

Engineered Stone slabs products are available in a variety of colors and come in predictable forms,patterns,designs and textures that are not provided by Mother Nature.

And Engineered stone Engineered stone is a composite material comprising rock and resin. It is used primarily for kitchen countertops. Engineered stone products are gaining in popularity and are sometimes preferred over granite products because engineered stone requires less maintenance and has better resistance to stains and bacterial contamination.